About Chanel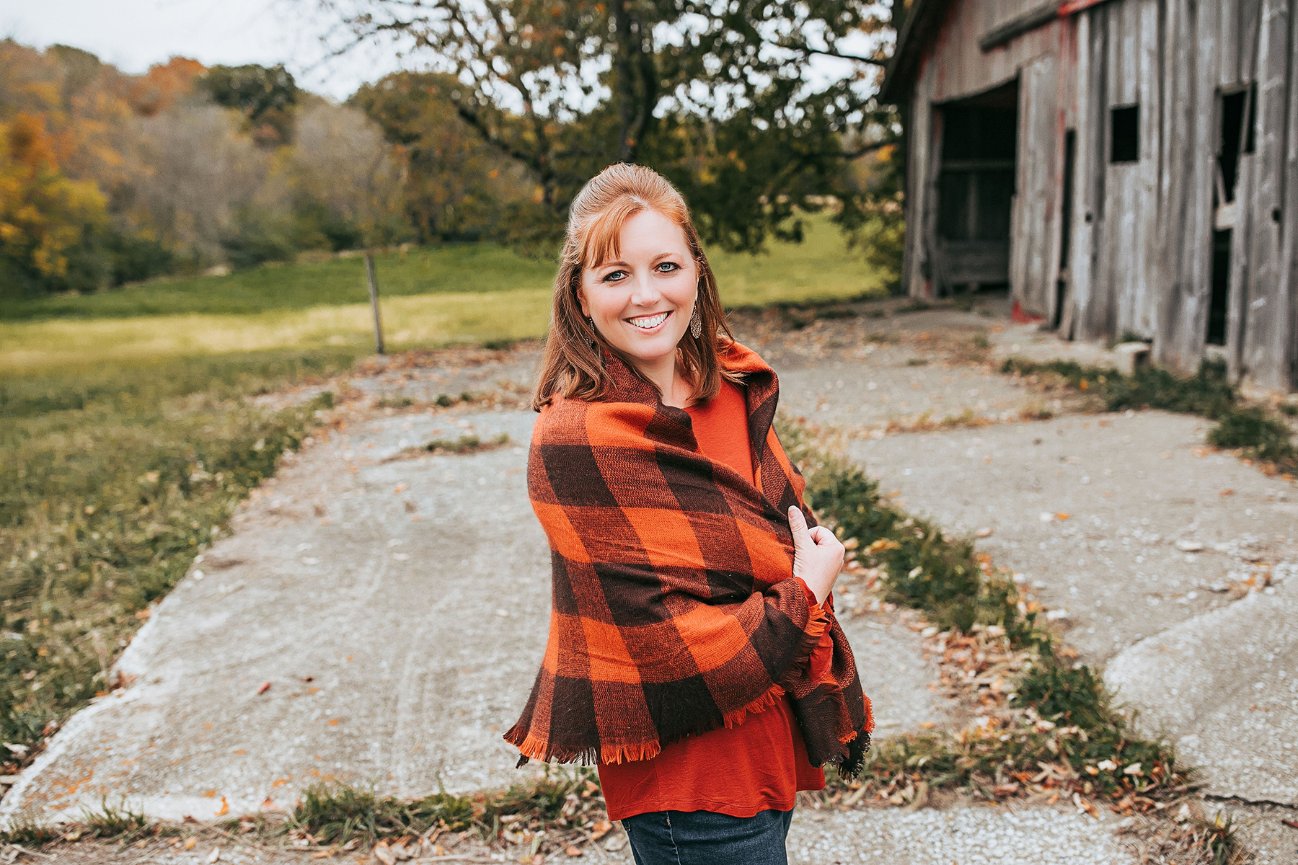 Since childhood, one of my greatest passions in life has been capturing special memories of loved ones on film. Thoughout childhood, highschool and early college, I was always taking pictures and getting them developed at the one hour labs because I wanted to see the results right away! Thank goodness that digital photography came along just as I was starting my business in 2002.

Although I have always wanted to "seize the moment" so to speak. Now that I am a mom myself I realize how quickly our little ones change and how fleeting life is without making it pause briefly enough to capture right now… My mom always says that "without my constant sense of timing all our family memorabilia would not have been the same".


My ultimate love is to take pictures of children. As you will see I am very patient and children seem to know that I care for them. Those little hands that hold yours and those little feet that walk beside you are such brief pauses in the landscape of life. Don't miss them. They are just too precious.

From maternity, to newborn, to babies, to toddlers, to youth of all ages, for senior pictures, to adulthood, for graduations, for engagements, at birthdays and extended family gatherings I love to help you "seize these moments". Helping create the moments in the way that make your unique lives more memorable for years to come is my passion. Capturing candid, natural expressions is my goal. To create portraits that reflect the innermost beauty of your loved ones and that the experience be a joyful and positive one for everyone involved.

I am proud a member of the Professional Photographers of America (2003), Now I Lay Me Down to Sleep (2009) and the Associated Professional Photographers of Illinois(2003) with out these amazing organizations, I would not be challanged to be the photographer that I am today!


Frequently Asked Questions


F.A.Q.

We have included some information to help answer many common questions about our sessions. Please feel free to give us a call or send us an email at Chanel@yourreflectionmystyle.com if your question is not answered below and we will be more than happy to help you.

WHAT IS YOUR STYLE OF PHOTOGRAPHY?
Chanel loves to capture natural and creative images which will be cherished pieces in your family for years to come. Simplicity, expression, emotion, relationships and love are all conveyed in her images. Chanel offers many different kinds of sessions and it is highly recommended for new clients to meet with Chanel prior to the session so we can really customize the session for you and your child/family.

WHEN SHOULD I BOOK A SESSION WITH YOU?
YRMS is a small specialized boutique studio and take a very limited number of sessions each month. Because of this, I suggest you call as soon as you know you would like to book a session with us as our schedule can fill up quickly. Sessions are available Tuesday, Friday and some Saturdays, although other days and times maybe be available upon request.

Chanel will try to accommodate everyone but during our busy season of fall your best bet it to call as early in advance as possible. For maternity clients, the best time to book is around 30-36 weeks to allow for a good sized belly but before you get really uncomfortable. For newborn clients, the ideal time is to book 5-10 days after your due date or scheduled C-section. If you deliver late or early, we will move your appointment time if necessary. For all other ages, there isn't a specific 'date' and it just depends on your goals and schedule.

WHAT AGES SHOULD WE GET PROFESSIONAL PORTRAITS DONE?
Many new parents ask this question and Chanel's answer is to focus on the stages rather than the actual ages. After many years of working with children, I have found the following ages to be a perfect time for professional portraits: 5-10 days for a newborn as this is when they are the sleepiest and I am are able mold and fold them into all those adorable positions. Seven to Eight months for the sitting up stage where they can sit solidly on their own and they are all about personality and expression. For the standing/walking stage and for the 1 year portrait, I recommend coming around 11-13 months. If your child is walking and it is summer or fall when we can be outside, an outdoor session is highly recommended. After they turn one, you will find the rate at which they look different (a good indicator of when it is time to come in) slows down dramatically. After their 1st birthday, many of my clients come once to twice a year and time it around the spring, birthdays and/or the holiday season (Aug-Dec). These are all just suggestions and I happily work with all ages and stages. If you have any questions, please don't hesitate to ask and I will help you come up with a perfect plan for your family.

DO YOU SHOOT IN THE STUDIO OR OUTDOORS?
Chanel shoots both outdoors and in the studio. As a guideline, typically shoots with newborns and babies under 1 year are best in the studio although newborn sessions can be done in your home as well. Sessions in doors provides a safe and comfortable environment for your baby. All other shoots can be done either outdoors or in the studio.

HOW DO I GET TO YOUR STUDIO?
Your Reflection My Style is located at 2905 Gill Street, Suite C in Bloomington. The studio is located just one block south of G.E Road off of Airport Road. The 2nd to last building on the left hand side of the street.

WHAT IF IT RAINS ON THE DAY OF MY SESSION?
I don't cancel a shoot unless it is actually raining during your session time. Often times, the lighting during weather that isn't perfect is better for photography. A cloudy day is actually a good thing for a lot of the work we do. So unless it is really bad, plan on still having your shoot. I will be watching the weather and will call you as soon as I know if we are going to have to cancel. Do not worry… I will take care of you and find a new session time for you if this happens. Mother Nature sometimes has a mind of her own!

WHAT IF I NEED TO RESCHEDULE MY SESSION?
I understand that unexpected items come up especially when you have children. If you need to reschedule, please call us as soon as possible (at least 24-48 hours in advance). If your child is unusually cranky or sick, it is better to go ahead and reschedule your session. If your child has a bump, scratch or bruise, I can easily remove them at no additional charge. If your child has a black eye or anything else that changes their actual appearance, it is best to reschedule until after they have healed. The sitting fee is good as long as you rebook within 6 months from your original appointment time.

HOW LONG WILL MY SESSION TAKE?
Outdoor portrait sessions last approximately 45 min to an hour. Studio sessions last approximately an hour except newborn session which sometimes can last up to one-three hours. These times vary depending on how many people are included in the photographs and the age of your children. However, if needed, we will take extra time as your happiness is our ultimate goal.

WHAT SHOULD I BRING?
Unless there is anything specific that is significant to you, do not feel as though you need to bring anything to the shoot. The majority of your shoot will focus on capturing the personality of your child and family however, I welcome any personal additions that you may want to bring. Some favorites are a sentimental blanket for a newborn shoot, a favorite toy for a toddler, or hats, scarves and accessories for any age.

HOW SHOULD I DISPLAY MY PORTRAITS?

It is a true honor for you to display my artwork of your family in your home and I find many clients love my help when choosing where their images should be displayed in their home. I offer free home consultations when you are choosing wall art to display in your home. I come to your home and take measurements and often bring sample sizes and frames so we can choose what will best work in your home. I will also take pictures of your walls so I can show you almost exactly what the finished product will look like. Sometimes it is single framed portraits or wraps and sometimes it is Wall Collections. The Wall Collections are one of my absolute favorites! They are collections of images that are hung together to make a unique statement. Many clients consider this one of my specialties and are so popular because they help turn a house into a home…with personal artful portraits. I offer a variety of collections some of which are displayed throughout the studio. I will make collection suggestions to help tell your own personal story based on your home and the priorities of your shoot.

DO YOU OFFER CUSTOM FRAMING?
Yes!!! I offer quality custom framing at competitive prices to help our families have an all-inclusive experience. This not only will save you time and research, but will also provide you with my assistance and knowledge of what works best with our photography. I have a large variety of beautiful frames that allow you to pick up your images ready to be hung in your home or wrapped for a perfect gift for a loved one. I work with each client to ensure you choose a frame perfect for your image and the style of your home. I often have clients that bring images from other photographers or bring other art to be framed.

DO YOU SELL DIGITAL FILES?
Yes, I do sell digital images however making sure that you have beautiful portraits for your home is my first priority from your session. Most people I work with come to me for our artistic creativity, professionalism, expertise, service, and the overall experience. They are not wanting full sized files, but more something that they can share with their friends and family. Any image that is purchased, I do offer low res files perfect for sharing on Facebook, Twitter and the other social media sites or even just to have on your screen saver at home.The low res are the perfect solution for this and the best part is that I don't even charge you for them! Digital/Portrait Collections start at $899 and include a wall portrait. Many options are available and I am happy to help you find the best options for your family.

WHAT PAYMENT METHODS DO YOU ACCEPT?
Cash, Check, Visa, MasterCard and AMEX. We also happily will set up a payment plan for you if desired.

More info to come.


Investment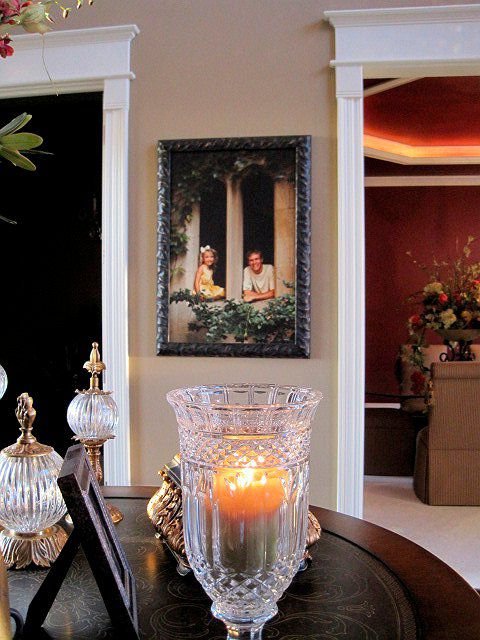 Your Reflection My Style Photography provides custom photography which is an investment that increases in sentimental value with each passing year. For many, there is nothing more treasured than your family captured at a special moment in time.

Our clientele hold in high regard her artistic style and unparalleled quality of the images and unique products that she and her staff work hard to produce for you.

We provide ample time whether the portrait session takes place at the studio or on location. We also provide plenty of time at your ordering appointment to ensure our clients are completely satisfied with each and every image. We work hard incorporating the products into your home to create a cohesive look that blends with your family and lifestyle. On many occasions I will even come to your home if I have not already been there for your session to help you choose the perfect selections for your home as you decorate with the art of portraits.

Session fees| Paid at the time of booking.
Weekday Studio $125
Weekday Location / outside $150
Saturday Studio $175
Saturday Location/ outside $200
Location with Studio lighting $350
Chicago-land Sessions Start at $250
Senior Session (studio and location) range from $125- 275
Additional Families add $20 per family.

ALL SATURDAY SESSIONS require a $500 deposit including Baby Steps Clients.

BUSINESS Headshots- Studio Session is $150 and includes 1 file full resolution and 1 web resolution uploaded to you online for your use on business cards, website, advertising. Each additional file/pose is $60. Sessions are best in the morning when you are looking your best! Session takes about 10-15 minutes.


Your Reflection My Style also offers three Baby Steps Packages that range in price from $250-$450 and can include maternity thru baby's 1st birthday. Baby Steps includes 3-4 sessions. Baby Steps sessions scheduled on Saturday are charged a $50 additional fee for each session.Sessions outside the area range from $150-250 depending on the amount of appointments in the area.

Wedding Packages- Chanel has chosen to only do weddings for families that have been past clients at this time, she will take a very limited number of weddings on per year.


Desk portraits begin at $50 (5X7 and smaller).
Custom Framed Wall Portraits
Custom Desktop framed 5x10
Canvas Image Boxes
Story Art Frames
Canvas Wraps
Canvas Wrap Collages
Custom Framed Portfolios
Custom Cards | Christmas Cards | Birth Announcements | Save the Date |Graduation Open House | Thank You Cards and Note Cards
Photo Jewelry
Image Purses, Bags and Wallets

For detailed pricing information, please inquire via phone 309-662-5600 or the contact page of this web site.

Be sure to check out our displays around town. Displays may be found at:

Links to some of their websites may be found on our Links page.


Dr. Lawarnce Graktins- OBGYN and Midwives

Dr. Jennifer Dameron- OBGYN

Drs. Chad and Maranda Wyatt, Chiropractors at Healthy Living Family Chiropractic

Jenni's Salon and Spa


What Client's are Saying...


Chanel, thank you for pictures--we are so happy with them! Also, thank you for the extras. We were thrilled--especially with mini brag books! I know my mom and sister will be thrilled as well! Thank you again!

Jenni, Bloomington, IL

Chanel, I am "over the moon" happy with our family pictures! Since the girls were married, we've had 4 family photos taken (counting yours this year) and these are by far the best. I love the composition, the backgrounds and the frames. I am so happy that you & Jenni worked out the color palette for the clothing; it makes the photos "pop." The retouching is excellent--complimentary without being too much. And the little "extra" photos and "brag books" were such a delightful and unexpected surprise. We look forward to booking you for our next series of photos in a few years!


Mary, Quincy, IL


Good morning!
A sincere thank you from all of us for doing such a memorable portrait of our family. Everyone was thrilled with the goodie bag with the little books too! I so appreciate your efforts in getting the canvases framed and ready just in time for the wedding shower. Everyone loved the portraits!

Pam, El Paso, IL


Thank you so much for such awesome pictures and lots of patience!! We weren't home an hour and they're already up on the walls! Our home is decorated with your fabulous photos of our munchkins! The hour drive is nothing.. We'd drive longer if we had to, your work is AMAZING!!!

Chrissy, Springfield, IL

I had an excellent time getting my senior pictures taken at Your Reflection My Style (in-studio): Free consultation, relaxed photography session, and a very elegant viewing room to select my pictures. Overall, the process was super professional while still being laid back. Chanel makes sure you're really comfortable the entire time, and she was open to my ideas. Although the pictures are somewhat pricey, you truly are paying for a work of art. My pictures were amazing (the backdrops and furniture are great!), and I definitely recommend!!

Diana, Heyworth, IL (Senior Class of 2014)


Gifts to Local Heros


Savings for Local Heroes

We Offer A 15% Discount On Prints To: Police Officers, Fire Fighters, Active Duty Military and Pastors

*Orders must be placed at presentation this is on future orders only.
**May not be combine with other offers.

Memories for Life- We want you to be able to share the memories of your loved ones for a life time. If you know someone who is fighting cancer or another illness we would be happy to capture those memories for their family. Call us at anytime for a complimentary session.